This vegan cheese sauce is so ooey gooey and stretchy! Perfect for Nachos, Pasta or Mac & Cheese.
This simple Vegan Cheese Sauce comes together in just 5 minutes and is made with simple ingredients. It's easy to make, gooey & melty and everything you've ever wanted in a sauce! Best of all, it's nut-free which makes this allergy mama happy.
THE COOKBOOK
All this cheesy goodness comes from The Veginner's Cookbook by Bianca Haun and Sascha Naderer. They are the power couple and blogger's behind one of my favorite blogs, Elephantastic Vegan. What I love about this cookbook is that it's perfect for anyone, whether you're a veteran vegan, a new vegan, or vegan curious. It takes their first hand knowledge of transitioning to a vegan lifestyle to help others.
You'll find helpful information on how to answer questions from family or friends, tips for ordering at restaurants, learning vegan swaps and time-saving tricks. They really want to help you succeed in your plant-based diet.
The Veginner's Cookbook also includes seventy-five vegan recipes that will help you navigate the plant-based lifestyle like a pro, including this delightful vegan cheese sauce, which is perfect for dipping your favorite nacho chips into. Of course you can also use it to mix into your pasta bake, layer between lasagna noodles or drizzle all over your papas nachos.
The reason I chose to share this recipe out of all the others is simply because most of the non-vegans I talk to swear that they cannot give up cheese. Well, thankfully when you have awesome products on the market and recipes like this, it makes ditching the dairy a whole lot easier.
But let's not forget the other recipes! Breakfast, Bread, Sauce, Party Foods, Main Meals and Desserts….it's all there with beautiful photos to lead the way.
VEGAN CHEESE SAUCE INGREDIENTS
The list of ingredients are pretty simple, in fact, you probably have most of these if not all of them in your pantry already!
all-purpose flour (I used all-purpose gluten-free flour)
spices – salt, paprika powder, curry powder, ground pepper, and garlic powder (switch out the paprika and curry for chili powder for a more Mexican flavor)
nutritional yeast flakes (don't leave this out, it gives you all the cheesy flavor!)
water
Did you notice the ingredients did not call for nuts of any kind? That's right, this is a nut-free recipe, so if you're allergic to nuts, then this sauce is for you!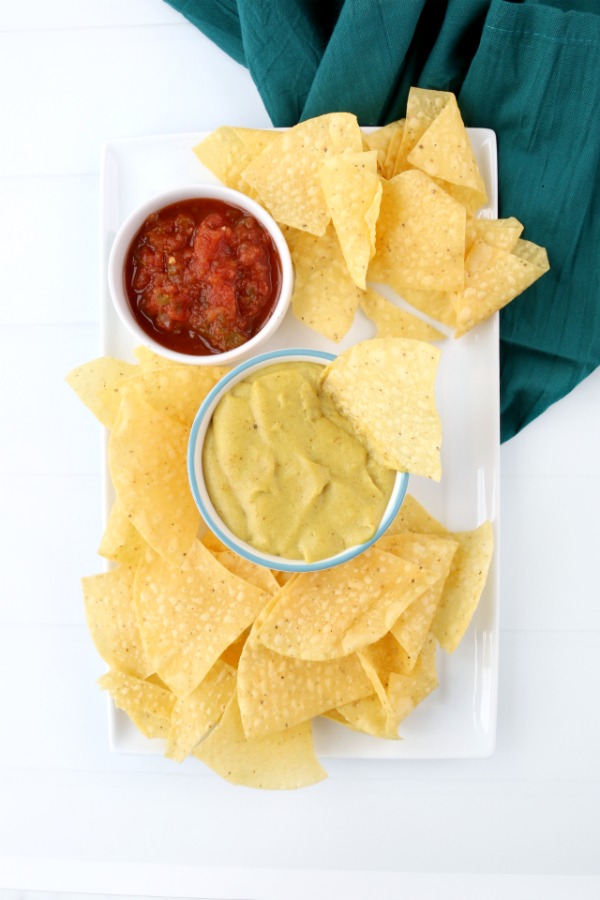 One of the most difficult things for our own personal diet is that not only have we gone vegan (no dairy, eggs, or animals) but we also cannot do nuts (AT ALL) and I cut back on gluten due to some other issues. That being said, there's a lot of label reading or making from scratch going on. Because I know many of you have multiple restrictions as well, I made sure to try this recipe using Gluten-free flour instead of all-purpose.
It was a success ya'll! No dairy, no nuts and no gluten in this yummy sauce.
DELIGHT YOUR TASTEBUDS
Are you ready to get your sauce on? What will you try it on first…..nachos, noodles, veggies? Let me know in the comments below and don't forget to order your copy of The Veginner's Cookbook here.
Basic Vegan Cheese Sauce
Yield: 3/4 cup
Prep Time: 2 minutes
Cook Time: 5 minutes
Total Time: 7 minutes
This sauce is perfect on pasta, pizza, mac & cheese, or as a dip for your favorite nachos. It's easy to make and everything you've ever wanted in a sauce!
Ingredients
2 tablespoons coconut oil
1/3 cup all-purpose flour (we used all purpose gluten-free flour)
1/2 teaspoon salt
1/4 teaspoon paprika powder
1/4 teaspoon curry powder
1/3 cup nutritional yeast 
1/2 cup water
Instructions
Heat the coconut oil in a small pot on low heat.
Once the oil is a complete liquid, add in the flour and whisk.
Add the salt, paprika powder, and curry powder and whisk again.
Then, add the nutritional yeast and whisk again. It should be clumpy–that's normal, don't worry.
Add the water and whisk on the lowest heat setting for about 1 minute until the sauce thickens nicely. If it gets too thick (or if you want to reheat at a later time) you can add a little more water and whisk again and it should be good as new.
Use it as a dip, pour it over some lasagna or pizza or whatever you like.
Notes
*The original recipe calls for AP flour but I made this with All Purpose Gluten-free flour which turned out wonderfully.  Be sure to adjust the liquid accordingly if you use a different flour (I had to add about 1/2 cup extra). 
I received a free copy of The Veginner's Cookbook in exchange for writing a review. As always, all thoughts and opinions are my own!
Pin for Later
Craving more? Sign up for the Allergylicious newsletter for a fresh serving of content delivered every week to your inbox! Grab a copy of my eBook and stay in touch on Instagram, Facebook, Twitter and Pinterest for all of the latest updates.