It's the essential kitchen tools that every home baker needs! Have you ever wondered what you need to have a well-stocked kitchen? Here is a list of my favorite and essential kitchen gadgets and utensils.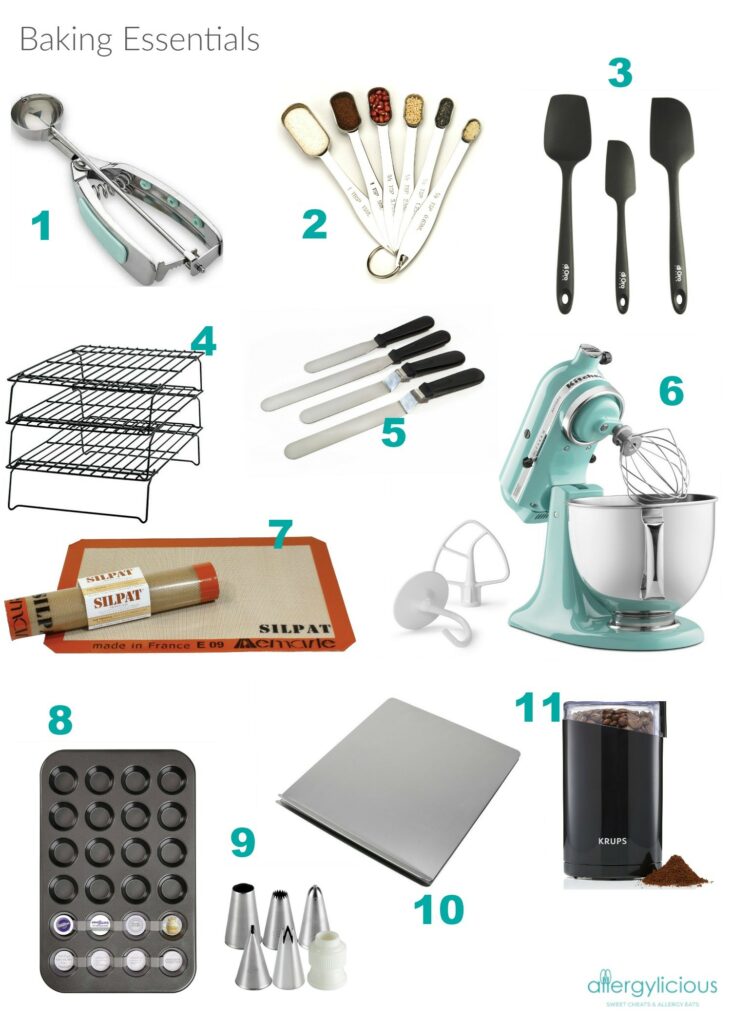 I tried to keep this list short and sweet, but these are kitchen tools that I just couldn't live without as a baker. One day I will expand this list, but for now, these are my favs!
DISCLOSURE: This is NOT a sponsored post. However, the links above are provided for your reference and does contain affiliate links. That means that I receive a small commission if you purchase a product through my link. It comes at no extra cost to you. For more information, please see my privacy policy.
Essential Baking Tools
Those are my Top 11 Must-Have Essential Kitchen Tools. I hope this list helps you out when you're in the market for new baking tools. If you have comments or questions regarding any of these products, feel free to comment below.